Enter your keyword to search
×
---
---
© 2010 - 2023
Antony Consulting
Pte Ltd.
All Rights Reserved.
"
BE BOLD.
Get in the game.
JUMP IN
and
MAKE A DIFFERENCE
. Set your goal high, and then commit to reaching them through your actions. It won't be
EASY
. It will be
GREAT
."
-Ralph Marston-
AC Team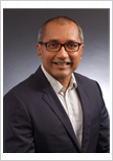 John Antony,
Managing Director
John has 26 years of consulting experience in a diverse range of industries across Asia Pacific, Europe and Africa. He has been on assignments in South Africa since August 2008. His consulting expertise ranges from Strategy Development & Implementation (BSC), Communications, Change Management, Leadership Development, Training, Coaching, HR Systems Development & Implementation, Operations & Process Improvement, Sales & Marketing, and Service Excellence.
John is focused on sustainable wealth creation in companies through growth and value creation. He brings with him exceptional strategic, conceptual and analytical skills. He has helped organisations clarify their strategic directions and defined structured solutions to achieve performance, growth and vision realisation. His acute sense of cultural sensitivity and capacity to work with diverse teams of talents has brought about the best in people.
He is currently Chairman of Klout9 Global Services which is based in Mauritius that offers progressive business solutions to clients in Africa and Middle East. He is also Chairman of Global Education Services (GES) based in South Africa and the Financial Director for the Afriwater Limited Group of Companies in Africa.
John was the CEO of Chris Kennedy Phenomenal Pty Ltd which is a generative change organisation that focuses on creating organisational and personal change situated in South Africa.
John was the Qbit Group (Pty) Ltd's (Qbit) Business Development and Client Director wef 1st July 2010. Qbit Group is a niche consulting and Human Capital training business, operating in Johannesburg and Cape Town, South Africa. He oversaw Qbit's growth across Africa, Middle and Asia Pacific and managed all strategic client relationships & consulting engagements.
He was with Ascendas (S) Pte Ltd as part of the top management team holding the designation of Senior Vice President, Organisation Planning & Development and Chief Information Officer (CIO). He oversaw the Corporate Development (CD), Human Resource (HR) and Information Technology (IT) functions.
Prior to joining Ascendas, John was with Accenture in the Financial Services Industry. He worked on a bank-restructuring project with the leading bank in Mauritius as the Change Architect involved in developing the business model, communications strategy, organisational readiness assessment and putting in place the human performance framework.
Before Accenture, John was the Divisional Director, Consulting in Service Quality (SQ) Centre (S) Pte Ltd. In his capacity as Divisional Director Consulting, John Antony directed SQ Centre's overseas and local marketing and sales through industry based teams.
Concurrently, he was the Director for Corporate Strategy in SQ Centre. He led major consulting projects to help organizations attain service excellence through the implementation of SQ Centre's consulting and training interventions. He sat on the SQ Centre's Board and was a key member of the management team. He was also a team leader and assessor for the Singapore Quality Award (SQA).
John holds a Masters of Business Administration (Distinction) from the Maastricht School of Management, Netherlands, a Graduate Diploma in Personal Administration from the Singapore Institute of Management and a Bachelors of Business Administration from the National University of Singapore. He has attended several executive programs in Singapore, US and Australia.
John was appointed as an Honorary Aide-de-camp to the President of Singapore from 1997 to 2001.
---
Stephen Warrilow,
Associate Director & Principal Consultant

Stephen has 25 years cross-sector experience with over 100 companies as an independent resource providing specialist support for directors and senior managers delivering large projects and programmes with a significant change element.

Having spent many years observing closely what works and what doesn't he came to realise that the single biggest reason for the astonishingly high 70% failure rate of all significant change initiatives has been the over-emphasis on process rather than people, and specifically the failure to take full account of the impact of change on those people who are most impacted by it

It was this realisation that motivated Stephen to develop and create a large online curriculum of change leadership and change management training and educational material comprising the best of current thought leaders and change practitioners in the field together with original material all based on practical experience.

www.strategies-for-managing-change.com

These online materials are accessed globally and used by thousands of business leaders, senior managers and post-graduate business students.

Stephen's resources are thoroughly grounded in practical experience where he focuses on the areas outside of the scope of traditional programme, project and change management methodologies.

Stephen sees change management as a combination of insights, understandings, tools and processes that he brings to organizational leaders and senior managers.

"I do not sell change management - I sell the benefits of what change management delivers!"

He does this to help them achieve their strategic objectives and realize the personal and organizational benefits of these objectives, and all in the context of major change. It involves:
Diagnosis - of root cause issues
Development - via executive support, mentoring or training
Delivery - to ensure realization of the anticipated benefits
Stephen's clients are senior executives who are:
Stuck between their strategic vision and a successful programme implementation
Anticipating or experiencing the impact of major change and areas of resistance
Experiencing log-jams
Seeking diagnosis of root cause issues and recovery options
Stephen describes his relationship with his clients as that of "Trusted Advisor and Deliverer", it is a relationship where Stephen is seen as a resource who understands the "people issues", looks after his client's interests and helps them get results.

"I help you lead your people through change, put it all together and manage the whole messy business!"
---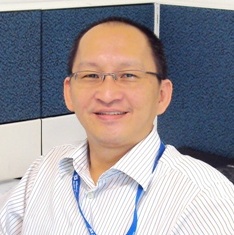 Jeff Au
Consulting Partner (Business Agility)
Lean & Agile management consultant, always looking to create sustainable business value by embedding a culture of achievement and continuous improvement; one step at a time.
Jeff has over 25 years of working experience in the software industry, with roles ranging from a software developer (banking, CRM), programme & project management (waterfall, RUP, Agile), software product management (inventory management, CRM) to head of development / general management of offsite software teams for MNCs. His 8+ years of working in a HROD Consulting company has imbued him with an unique perspective of being able to blend in change management & organizational development practices in the building & coaching of cross-functional software delivery teams.
As someone who's always looking to drive changes throughout an organization, Jeff understands the need to engage each stakeholder differently to communicate the benefits of the change and get the buy-in to make the changes sticky. Jeff is currently focus on helping his clients achieve business agility through organization-wide transformation that has direct financial impact.
Jeff is the co-founder of the local Agile Malaysia meetup group which seeks to grow & SHARE Agile & Lean practices among the local community in Malaysia. Jeff also writes about his Agile & Lean experience in his blog www.aucheekeong.com and speaks regularly at local & regional Agile & Lean events.
Areas of focus: Lean Kanban, Agile Software Development (Scrum, XP, BDD), Lean Startup, Agile in Programme Management.
---

Albert Antoine,
Associate Director
Albert Antoine arrived in Singapore in 1988 and set up his own consulting firm, providing consulting services in the area of Artificial Intelligence. He joined ILOG, global IT Solutions & Consulting Company in 1991 shifting from a technical role towards a business and management profile.
Subsequently, he set up the ILOG subsidiary in Singapore and grown the operation from one-person team to forty people today. The team now covers the whole of Asia, including Australia and New Zealand. ILOG has more than 60 people in Asia Pacific.
Currently Albert is providing strategy and management consulting for many leading US and European MNCs entering the Asia Pacific markets. In addition, he serves on the board of many portfolio companies advising them on management & marketing strategies as part of VinaCapital, a Private Equity Investment and Venture Capital firm located in Vietnam.
Albert holds a Masters of Science in Management of Technology from Massachusetts Institute of Technology, Sloan School of Management, Cambridge, MA/USA as well as a Masters in Computer Science from the International Institute of Robotic and Artificial Intelligence of Marseille, France.
Albert is an Associate Director of AC and looks after AC's business interest in Vietnam.
---
Mark Powell
Executive Coach & Senior Talent Advisor
Mark is an international consultant and coach, whose career has spanned across over 9 countries in the Asia Pacific region. He has been working as a consultant , coach and facilitator to senior leaders and their teams for the past 13 years. This comes on the back of 12 years of leadership experience in large multinational corporations. He has also started and successfully run his own ventures included a small professional services firm and a small publishing business. The breadth of his work has given him deep insight into the process of executive transformation and change.
A typical assignment will be accelerating the development of a leader who has a specific change agenda and requires both a shift in his / her own leadership style and an integration and alignment of the change across the senior team. He also does extensive work with high potential and intact project teams across the region, helping them to deliver project outcomes whilst developing themselves collectively and individually.
As a coach Mark bring presence, energy, empathy and broad executive experience to his work with corporate leaders, as is most comfortable in a role that is to both support and challenge.His core philosophy is that an effective coach needs to maintain a commitment to joint goals of development and performance, even if at times this creates tension and paradox.
Mark's clients are typically regional leaders with staff and P&L responsibility or with a functional leadership role. They include both local and expatriate senior executives across a range of industries including Financial Services; Professional Services; Oil and Gas; Software and Technology; FMCG; Energy; Electronics.
He is currently the Asian representative for prominent European coaching group Praesta. He concurrently is Managing Director of Executive Directions Consultancy a specialised executive career coaching company. He is a fellow of the Securities Institute of Australasia and serves on advisory committees for the International Coach Federation.
His undergraduate degree is a bachelor of Economics from Queensland University and he has post graduate degrees in Education, Business Administration, Applied Finance and Corporate Coaching. He is an ACC level ICF coach and accredited to use several leadership diagnostic tools.
Mark is an Australian citizen who currently resides in Singapore. He has lived there for more than six years and previously lived in Hong Kong for six years. Mark's interests include psychology, writing, and theatre. He is personally committed to his own mindfulness journey and when and where appropriate brings this into his coaching work. He is also a former international rugby referee and maintains a keen interest in health, fitness and optimal performance.
---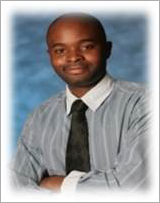 Michael Msebenzi
Chief Africa Representative
Michael has worked as an investment banker at ABSA Capital (majority shareholder is Barclays Plc) in Johannesburg, South Africa. There he worked both in leveraged finance as well as corporate finance during the difficult global recession period.
At ABSA Capital, Michael's focus was primarily on South African listed (on the Johannesburg Stock Exchange) companies such as SAB Miller, Vodacom (part of the Vodafone Group), Sun International, MTN, Massmart (part of the Walmart Group) and similar companies.
Following his stint in banking, Michael formed a commodities trading business along with four other partners that focused on Sub-Saharan Africa. The business allowed Michael to further his grasp on the finer workings of the vast and varied African economy. While previously dealing with listed well regulated companies, Michael had to learn very quickly how the unlisted market functions. Over a three year period, he developed his network and advanced his knowledge of commodities, particularly gold and coal.
Michael joined the AC team in 2013 where he has served as the team's Chief Africa Representative. The bulk of his work centres around client acquisition, both buy and sell side, as well as deal execution in the commodities space.
Michael studied at The University of Cape Town where he obtained a Bachelor of Business Science (BBusSci) Financel Honours.